Today third graders had the amazing opportunity to make musical instruments with the musical group Andes Manta. Students visited the Flynn for a performance this morning. Students and chaperones got to experience quite a show.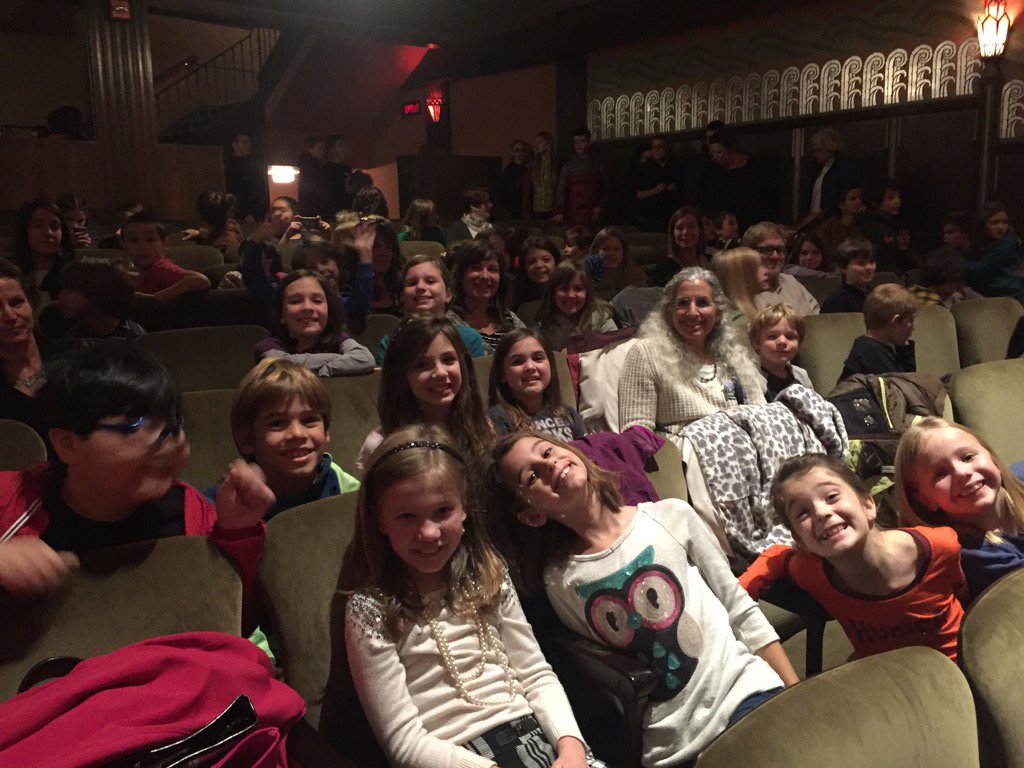 At the Flynn Ready for the show
Here is an example of a similar performance of one amazing part of the show, when the Lopez brothers create a rainforest:
We were very lucky to not only see this great performance, but to welcome Andes Manta to our school to create payas, an Andean musical instrument. Each student created their very own paya and participated in small group discussions with the artists. Students talked about music, creating instruments, Ecuador (culture and geography) as they worked alongside great musicians!
This work connected to students study of South America in Spanish classes as well as their third grade geography unit (biomes, landforms, and culture!).
This great opportunity was made possible by the Flynn Education Department, collaboration between enrichment, Spanish and third grade teachers AND a very generous donation from Cumbancha (http://www.cumbancha.com/). Thanks to everyone who supported this effort to bring an enriching experience to our school!